The "We have detected that you have disabled use of cookies for this site. To continue using the portal, we request you to enable the same for Zededa.net domain. Click here to learn more about it" message means that your browser couldn't create a secure cookie, or couldn't access that cookie to authorize your login. This can be caused by ad- or script-blocking plugins and the browser itself if it's not allowed to set cookies.
The following steps address this issue for different browsers: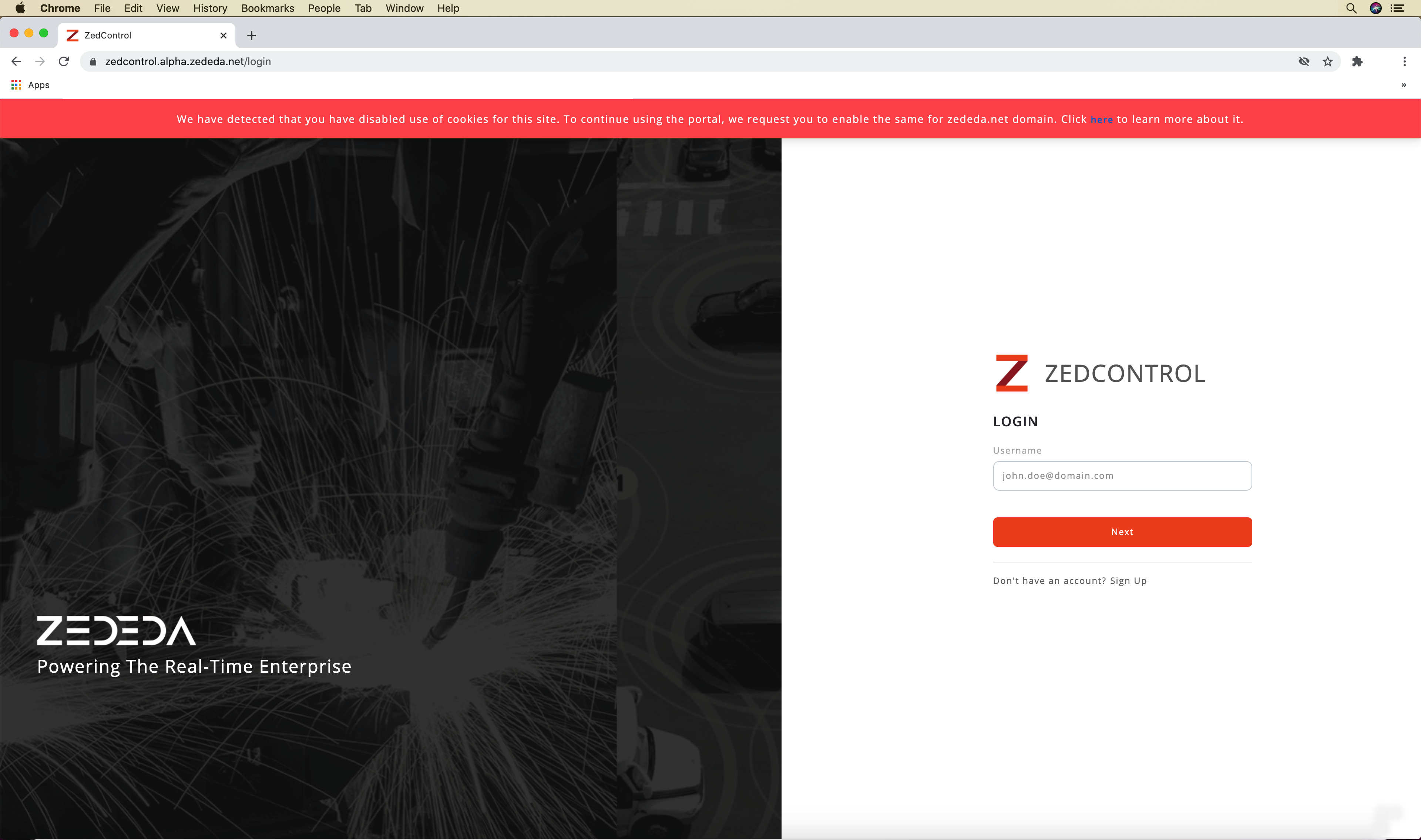 On your computer, open Chrome.

At the top right, click on the more icon and then click on 'Settings' from the dropdown.

Click on 'Privacy and Security' on the left navigation to display the various sections.

Under the 'Privacy and Security' section, click on 'Cookies and other site data' to view various cookie settings.

Scroll down and click on the 'Add' button next to the 'Sites that can always use cookies' section.
1.2. Firefox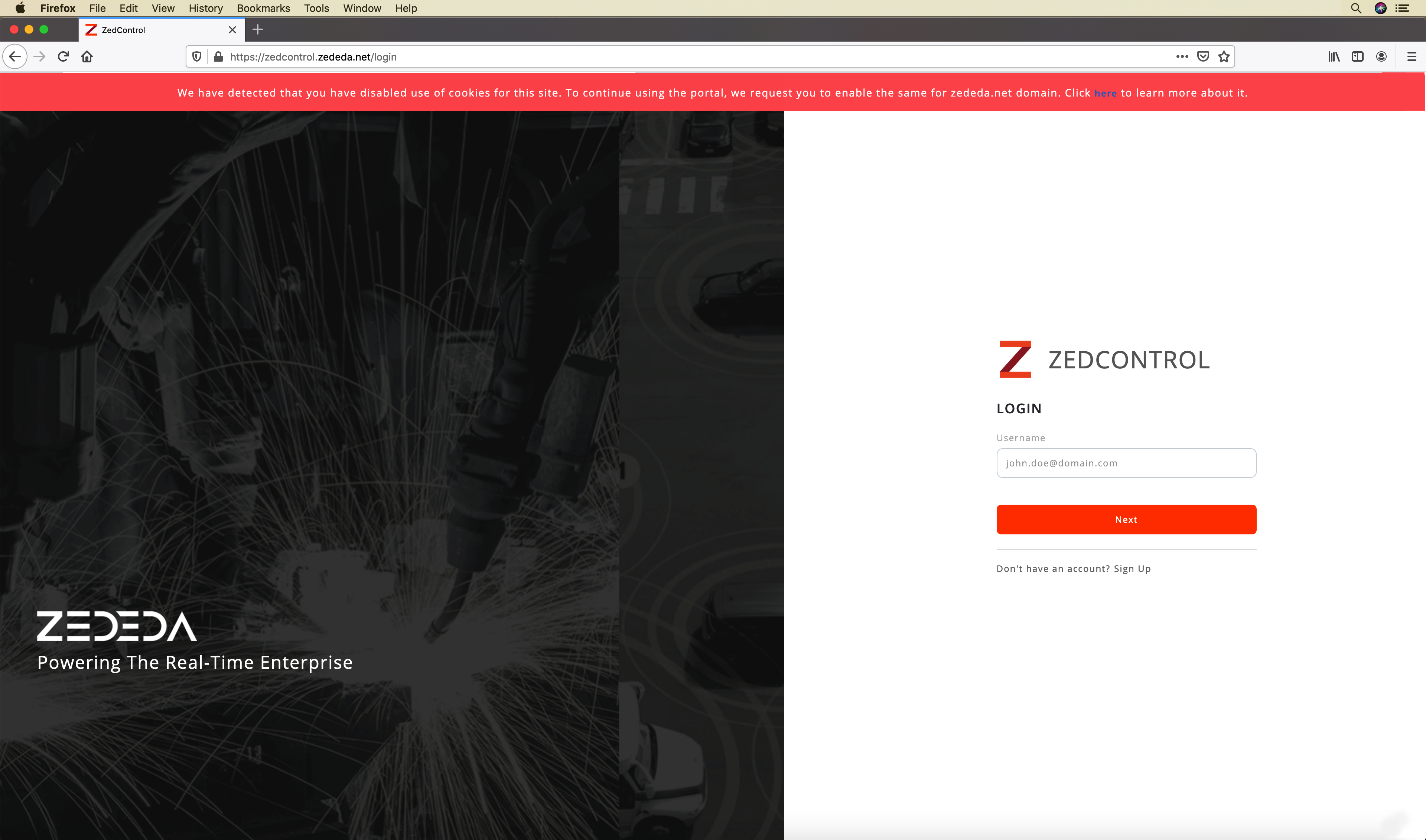 On your computer, open Firefox.
At the top right, click on the more icon and then click on 'Preferences' from the dropdown.
Click on 'Privacy and Security' on the left navigation to display the various sections.
Scroll down and click 'Manage Exceptions' under the 'Cookies and Site Data' section.
Enter 'zedcontrol.zededa.net' in the dialog box, click 'Allow,' and click on 'Save Changes.'
Reload Firefox and log into the ZedControl account
.
1.3. Safari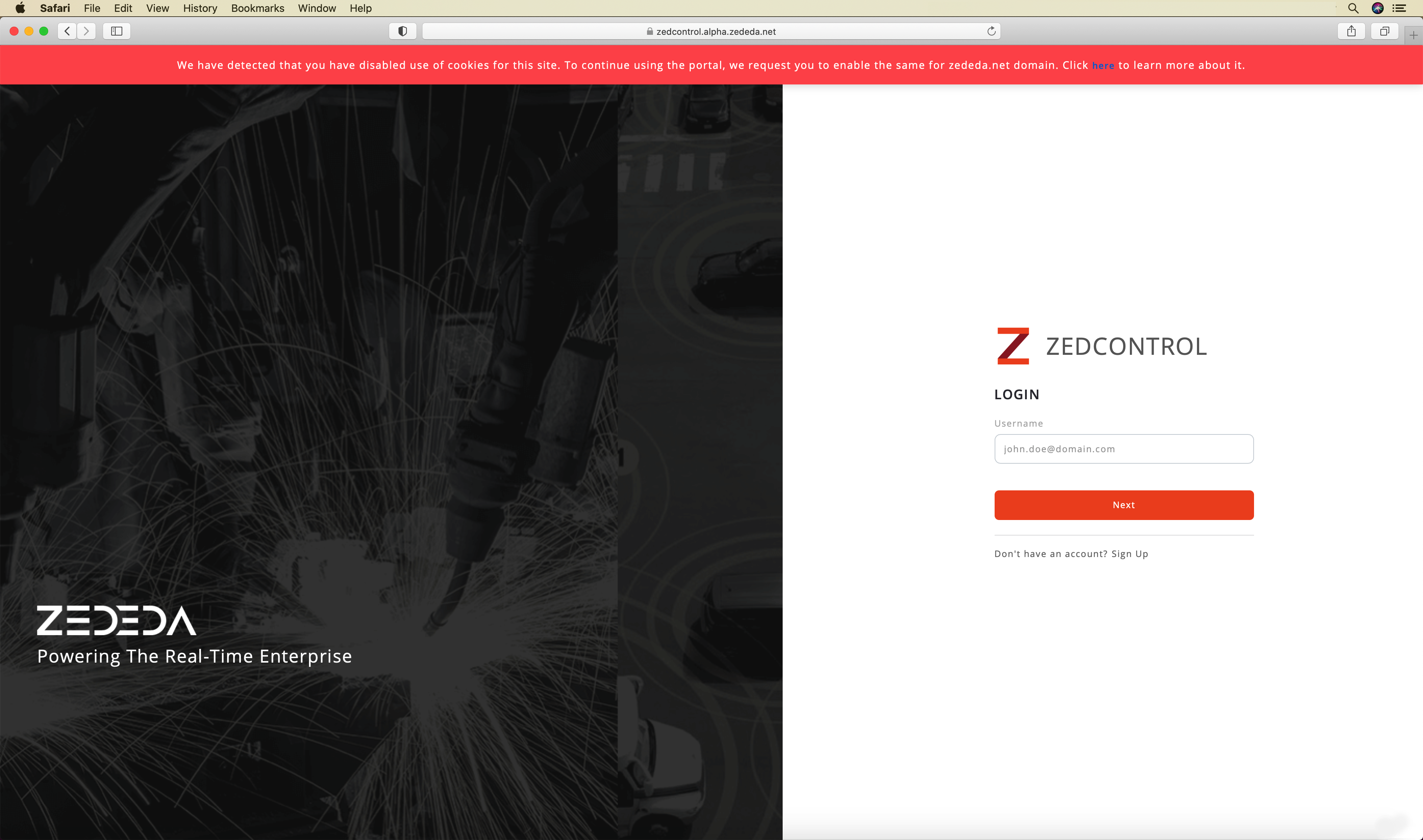 Click the 'Preferences' menu item from the dropdown menu in the navigation bar or by typing Cmd +, (⌘,).
Click the 'Privacy' tab.
Choose your preferred Cookies and tracking settings.

You will see the 'Website Tracking' and 'Cookies and Website Data' checkboxes on the Privacy Preferences tab.
Enabling Prevent cross-site tracking blocks third-party cookies from being set as well as third-party websites from storing data on your computer. Enabling this option is a good step in helping prevent companies from tracking your activity online.
Enabling Block all cookies will prevent Block First-Party cookies and Third-Party cookies. Enabling this may cause websites not to work properly, and Safari will warn you about this if you choose this option.
The right balance of settings enables preventing cross-site tracking and disabling Block all cookies.
If you click the Manage Website Data button, you'll see a list of website domains stored on your computer. Search for 'zedcontrol.zededa.net' and all ZedControl-related entries.
Note: You can remove some or all of the listed website domains if you don't need them.
Close the Preferences window.
Reload Safari and log into the ZedControl account.
If you continue to see the same problem after doing this, please send an email to support@zededa.com.