1. Introduction
An offline profile server is a feature that lets the user manage the applications running on an edge node through a server application on the same node.
Offline Profile Server
This server application lets the users bring up/halt multiple sets of applications.
This way, multiple applications that require particular physical peripherals (e.g., GPU, USB) can be accommodated in the same Edge Node. Whichever applications are brought up (one at a time) uses that peripheral.
It lets the user manage the applications when the device is offline, i.e., when its management interface is down.
Effective utilization of resources like Memory, CPU, and storage. An as different set of applications can run on the same node at other times
The operations supported through a profile server are View Edge Node information, View Application statuses, STOP applications, PURGE applications, and POWER OFF the Edge Node.
Profile server takes precedence over ZEDEDA CLOUD while managing the applications.
Only applications part of a profile are managed through the profile server. Other applications are not.
Offline Profile Server API doc: https://github.com/lf-edge/eve/blob/master/api/PROFILE.md
2. Deploy Applications using Offline Profile Server
Follow the sections below to deploy an application using an offline profile server.
2.1 Create Network Instance for an app-shared network interface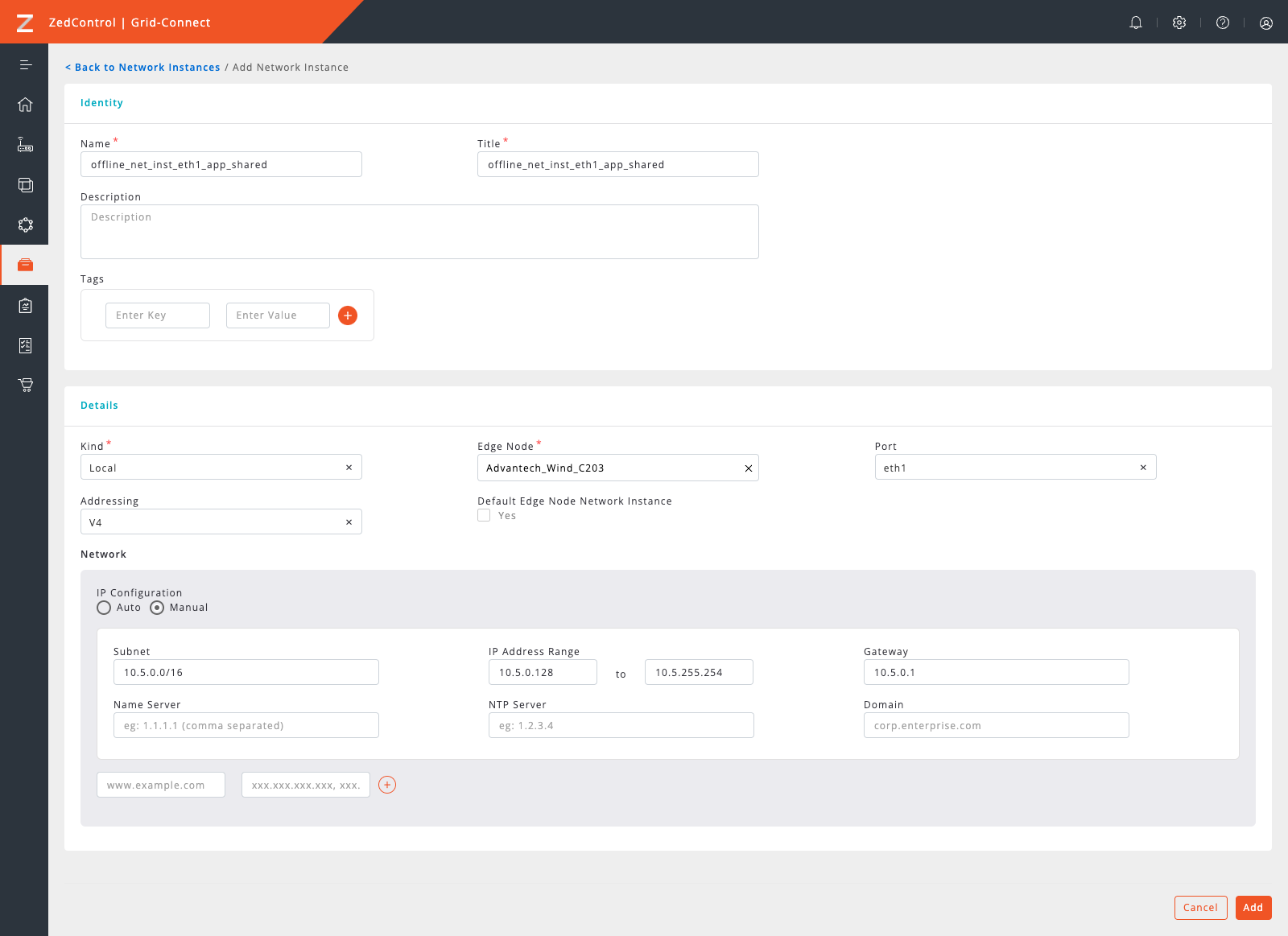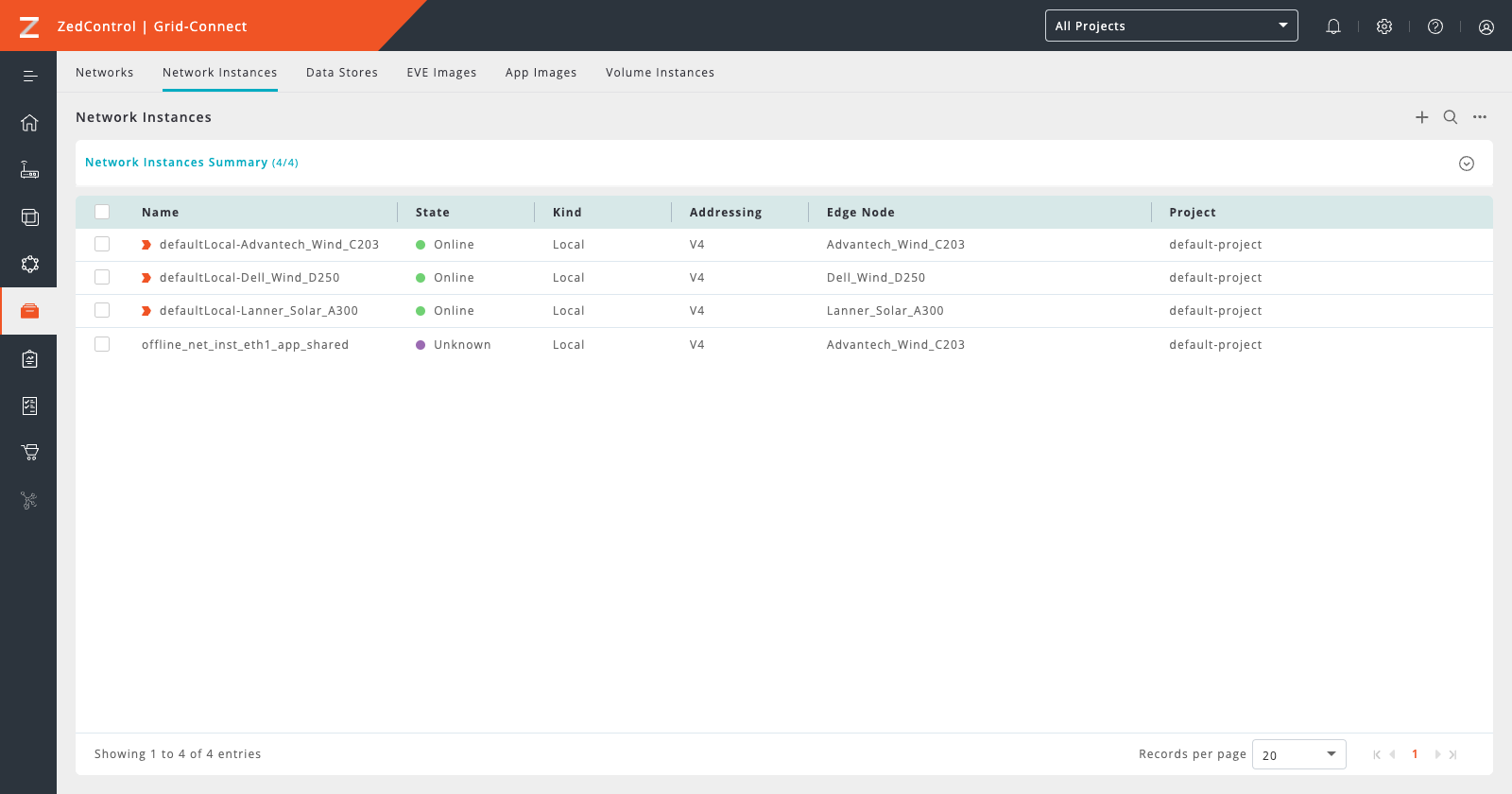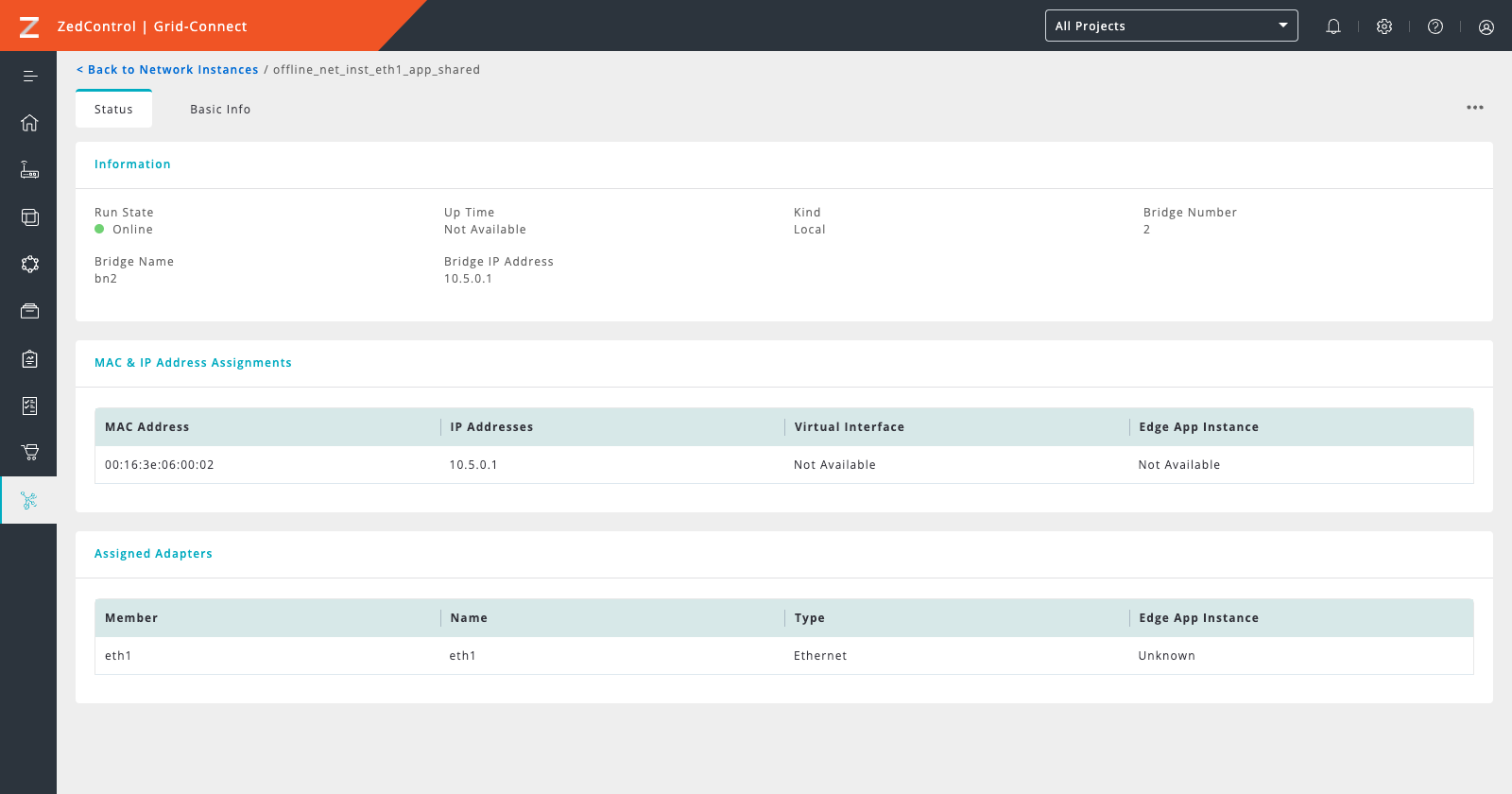 2.2 Tag the Edge Node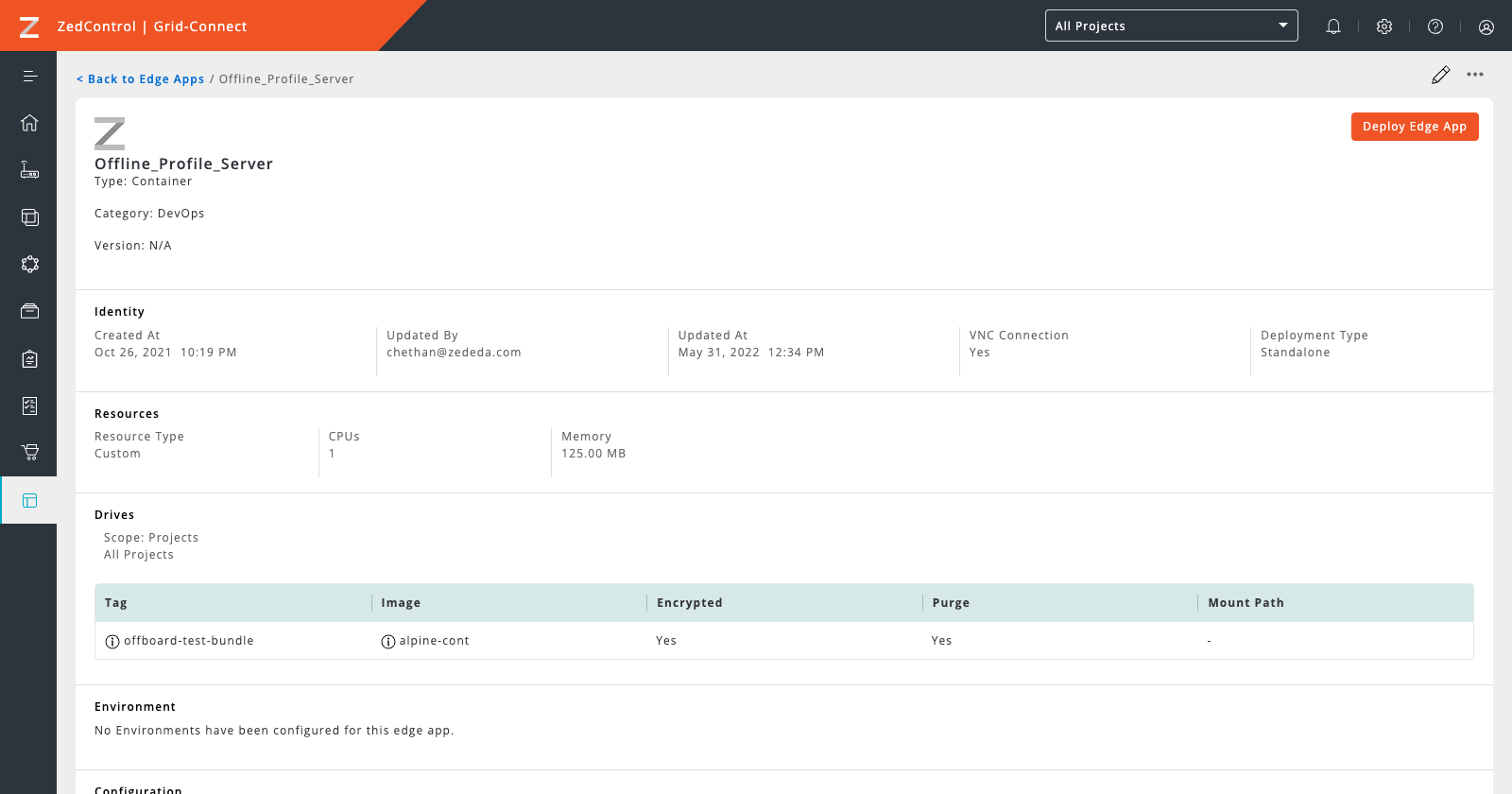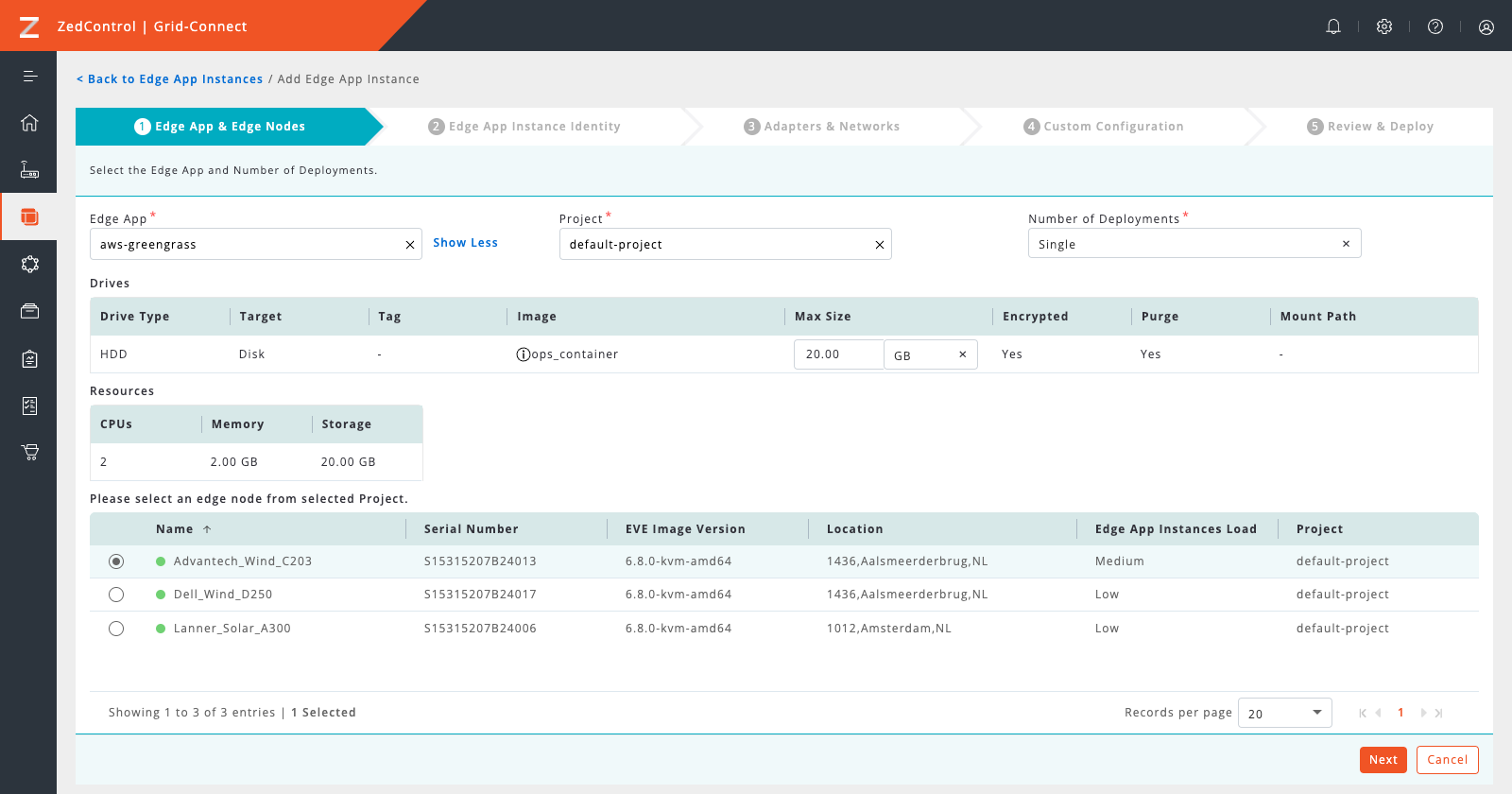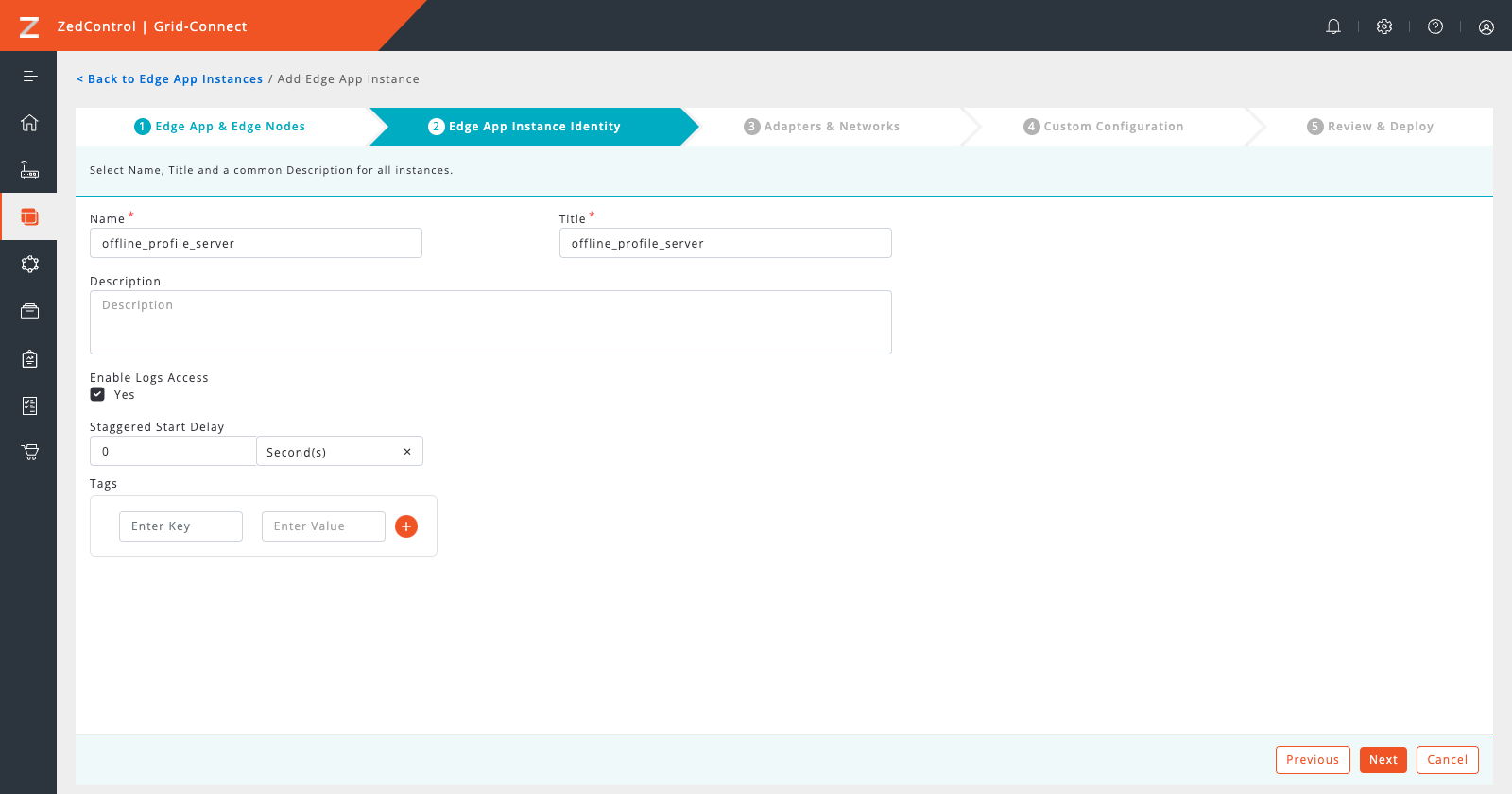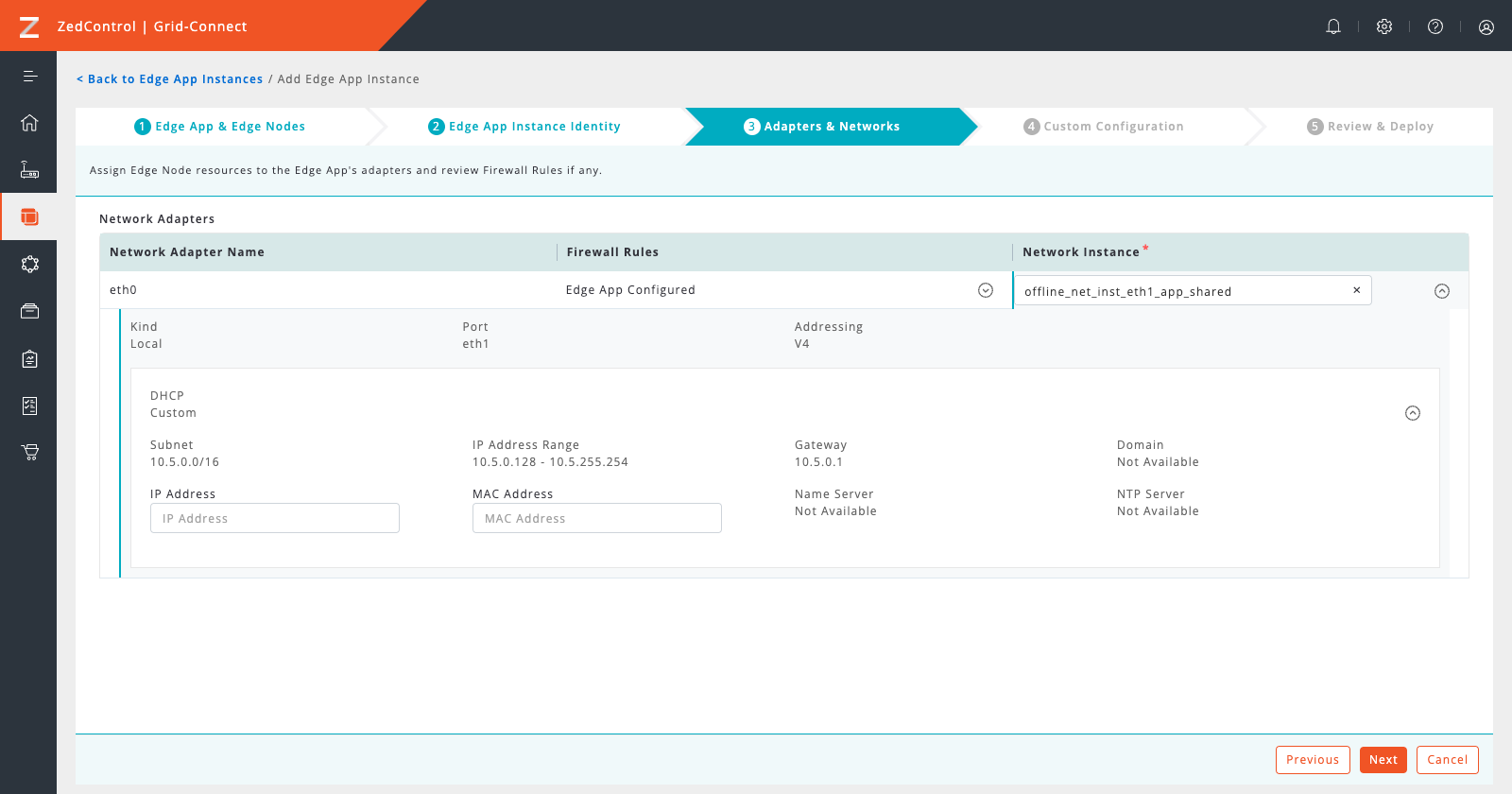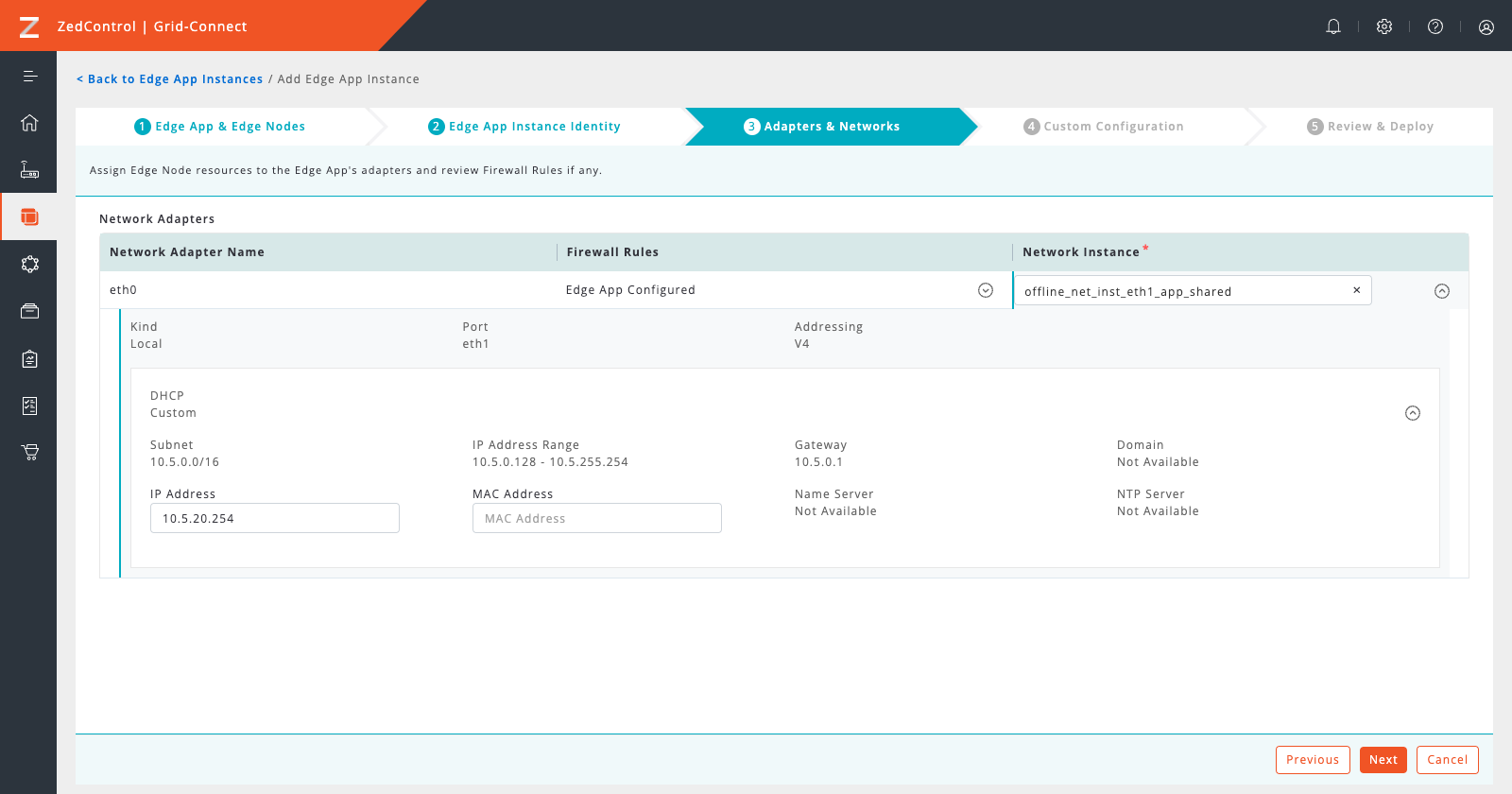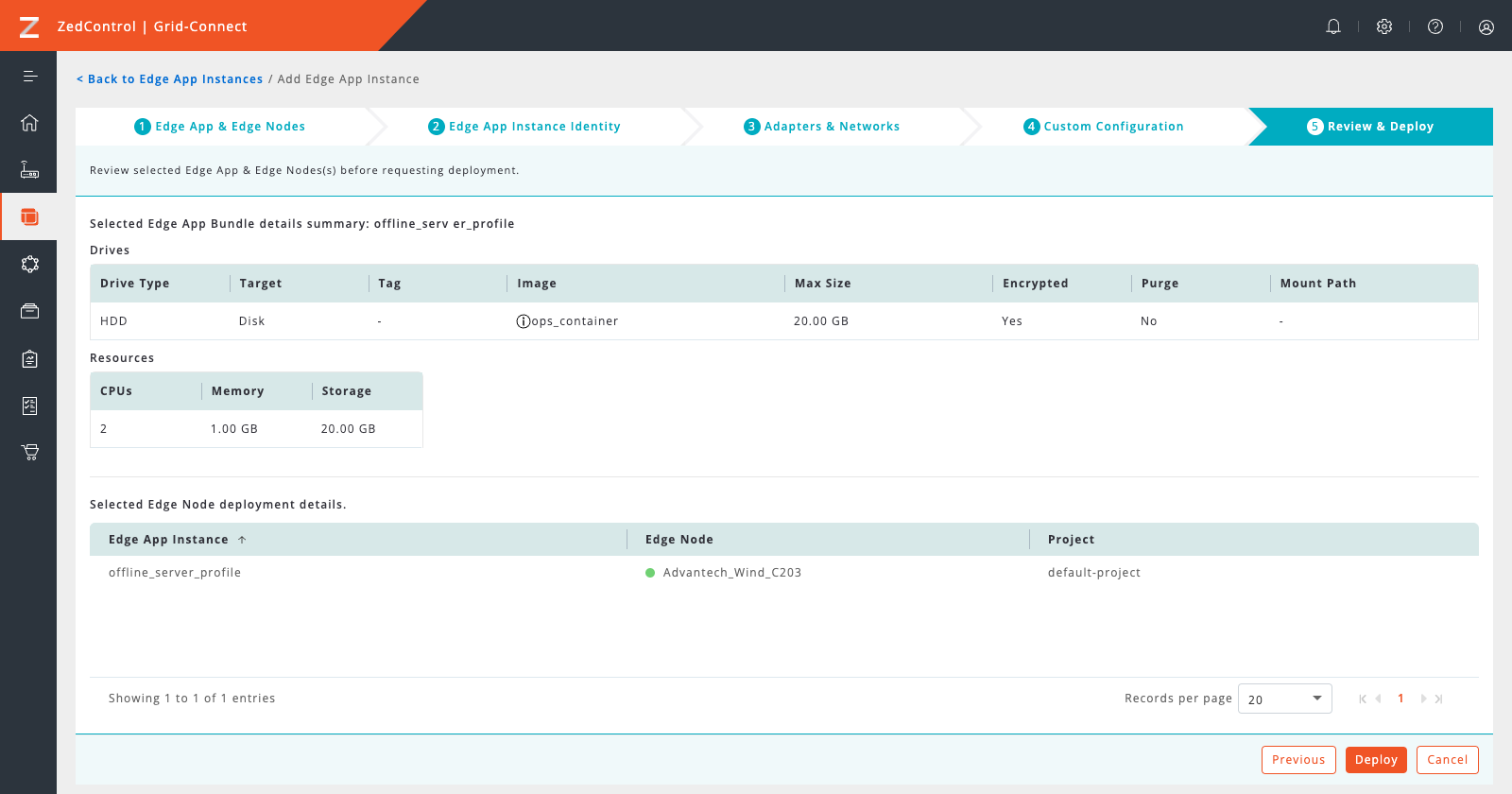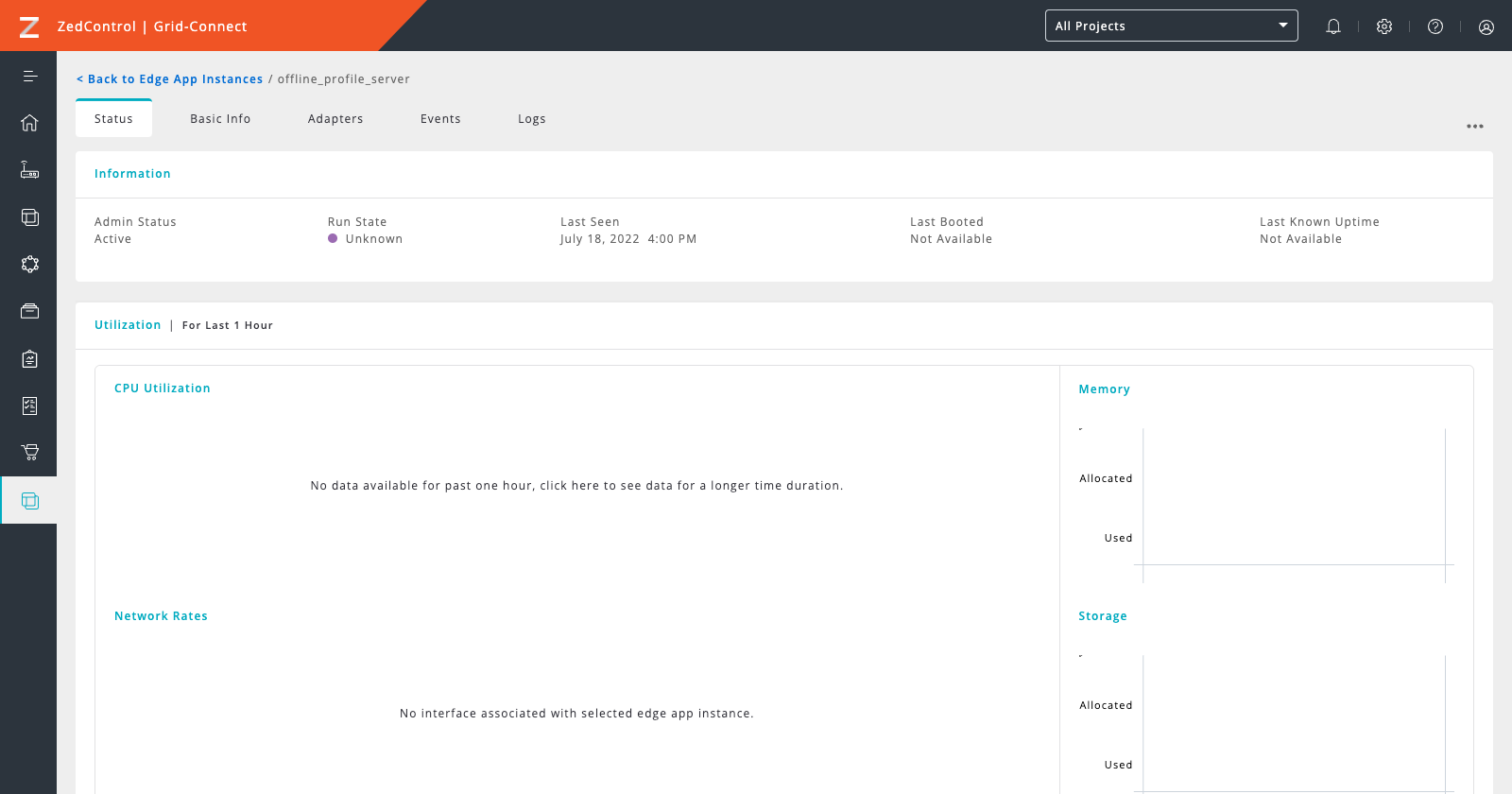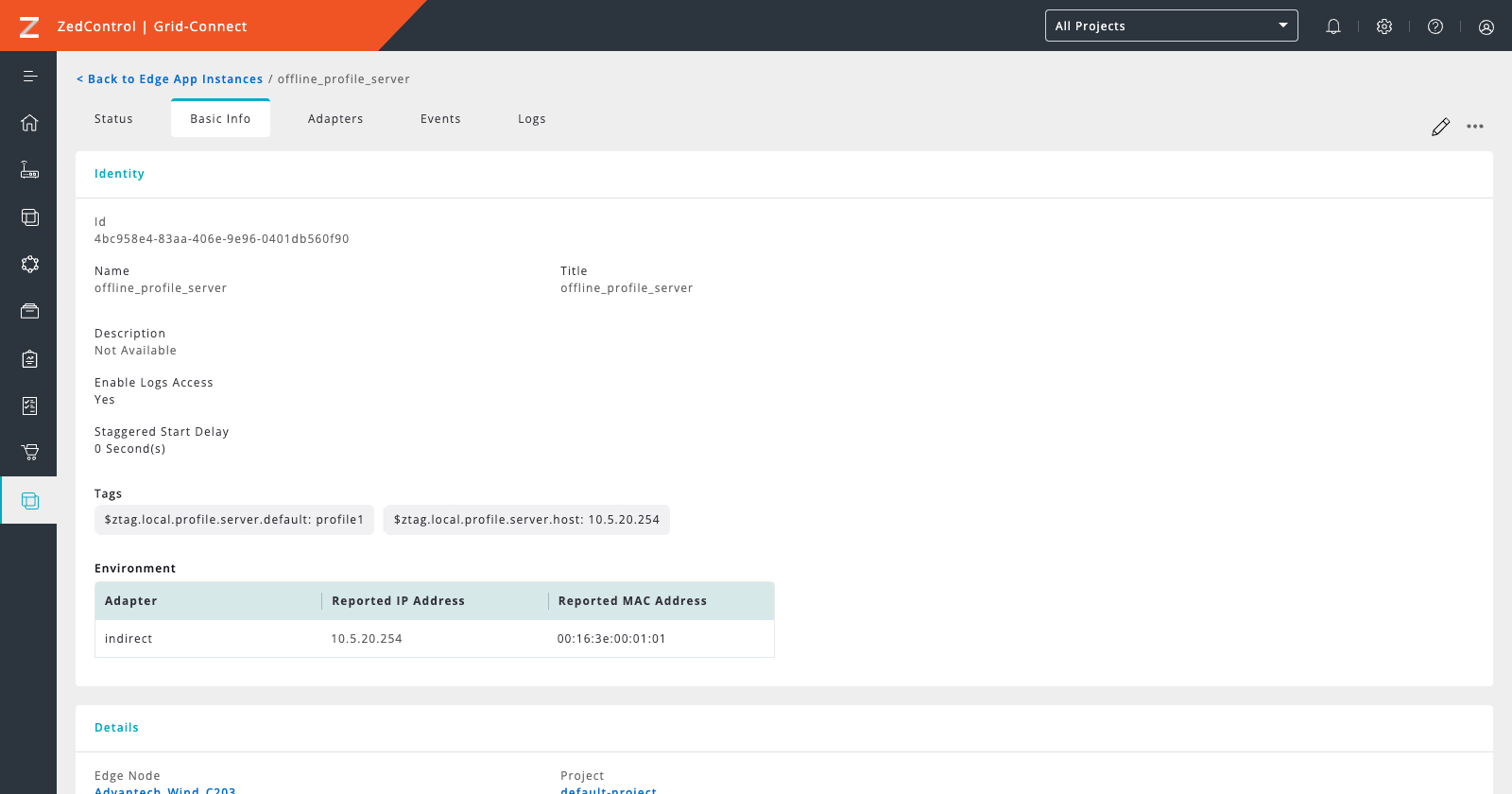 2.3 Deploy Offline Profile Server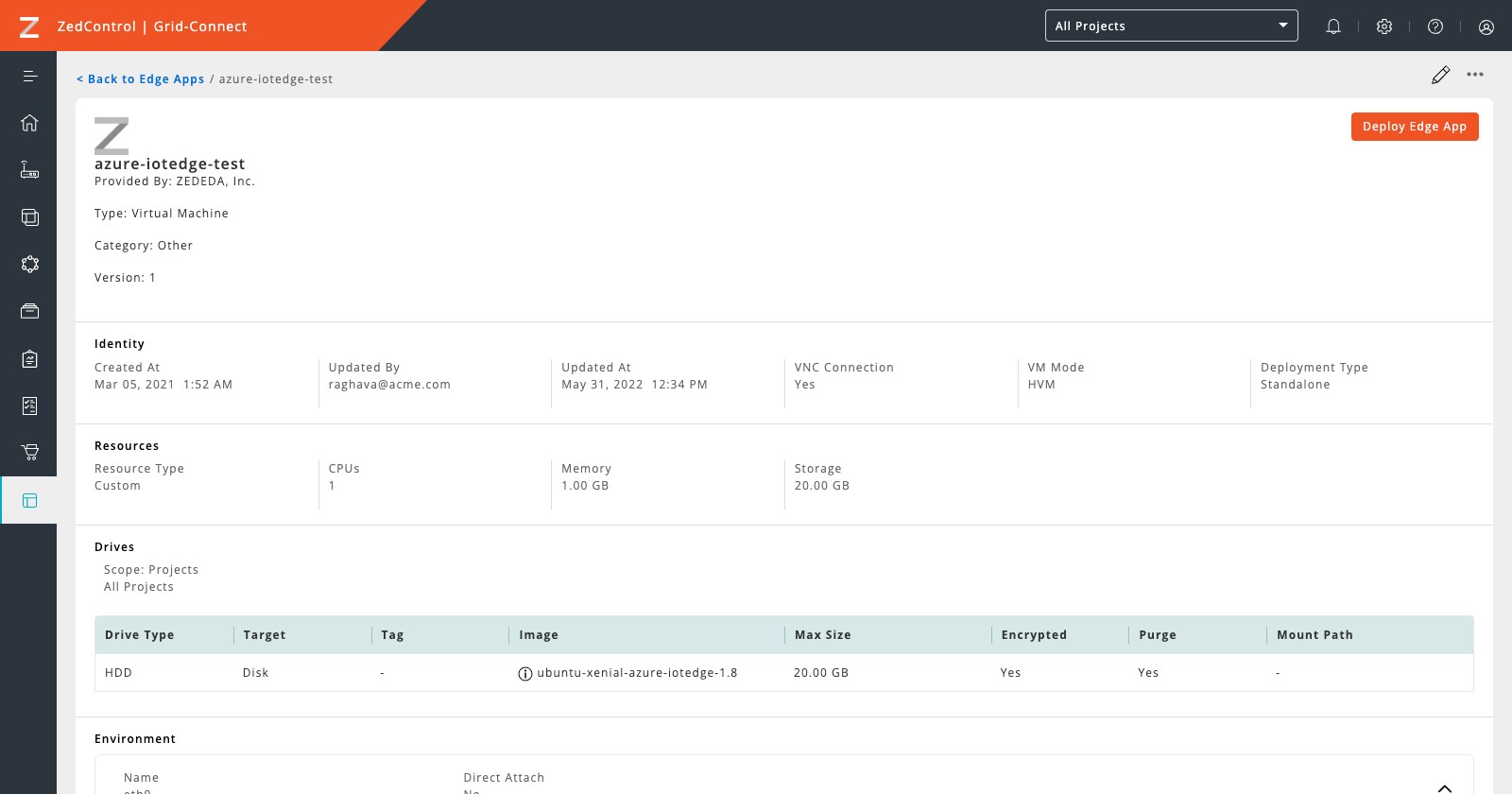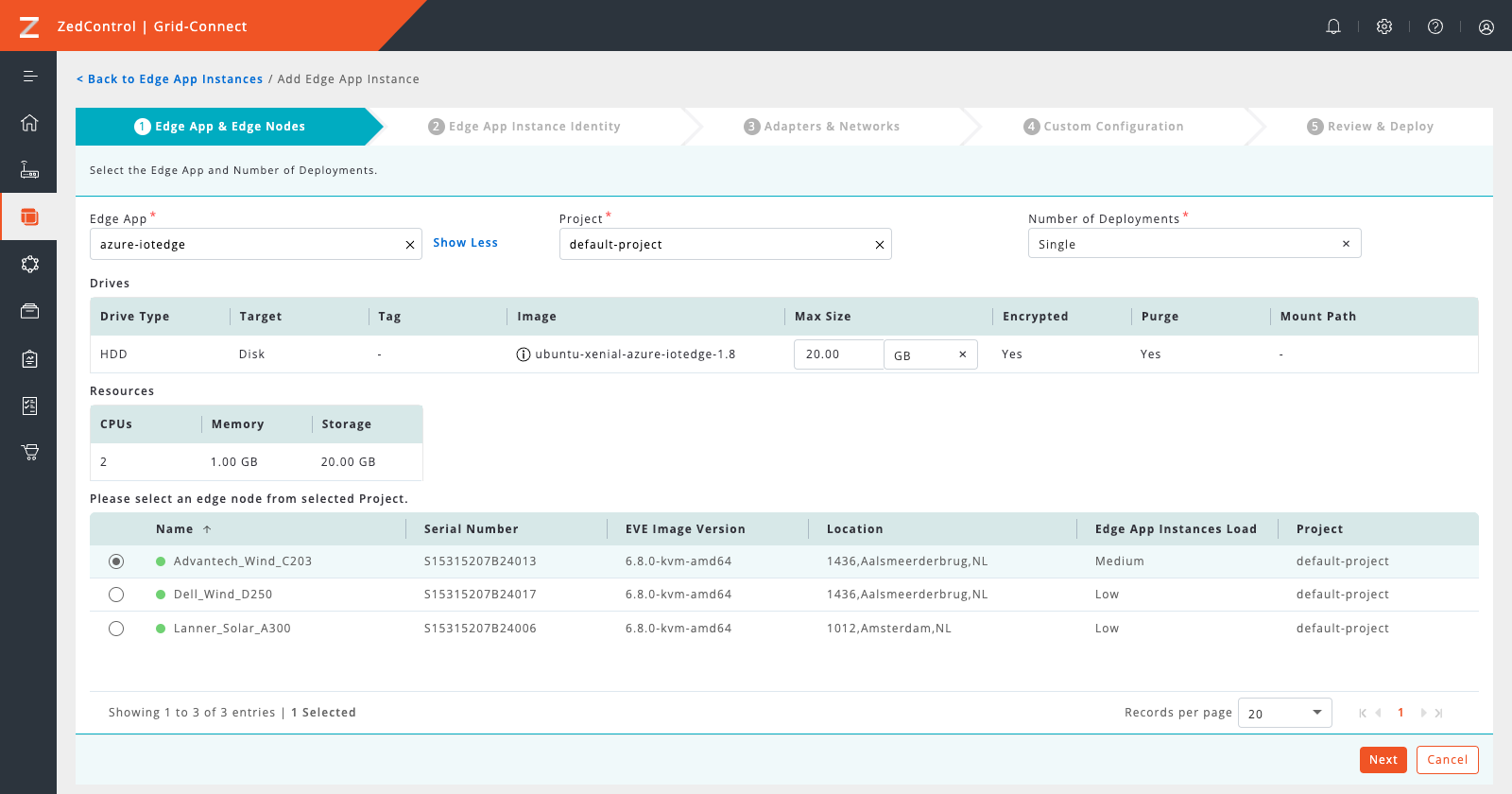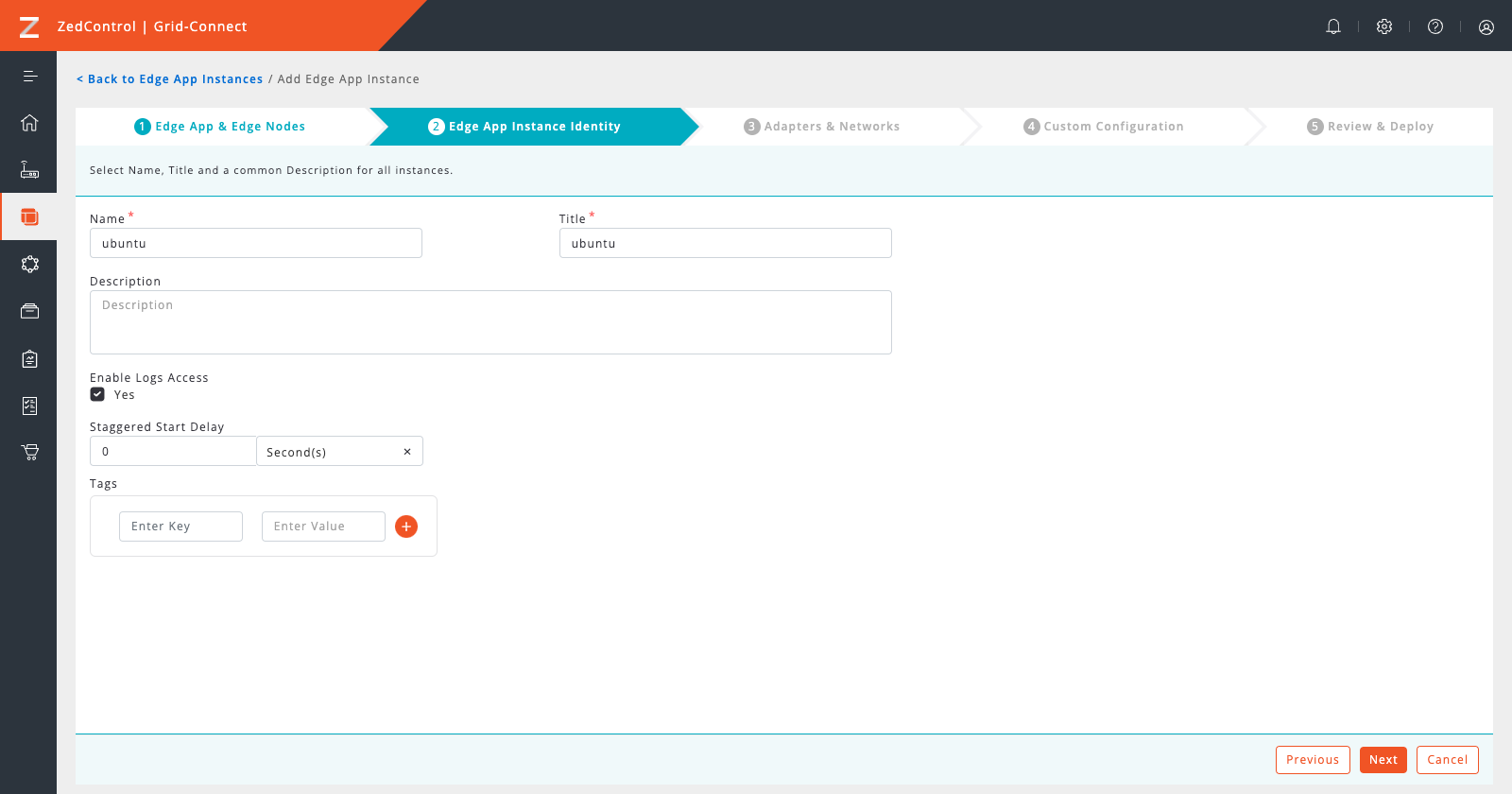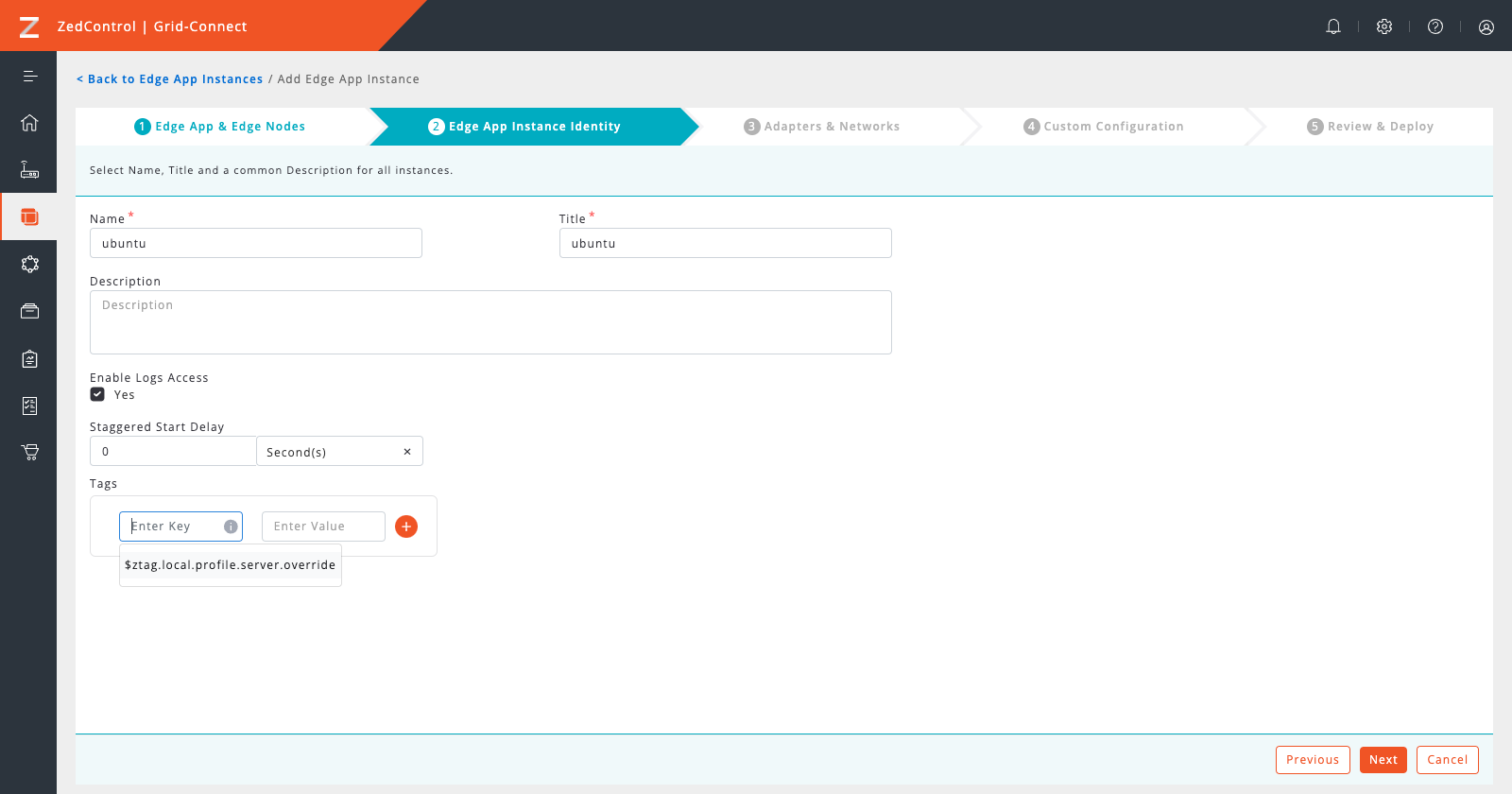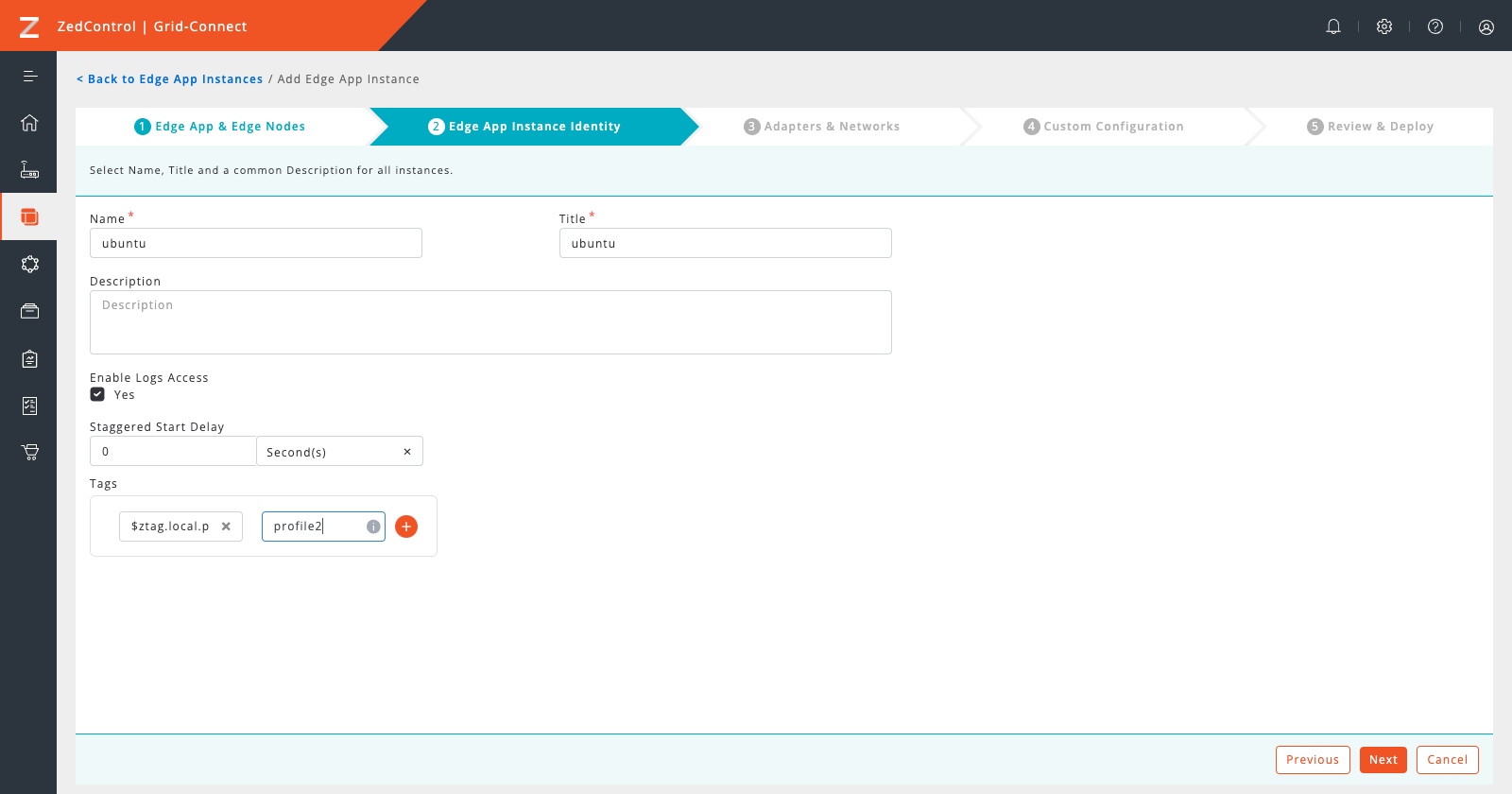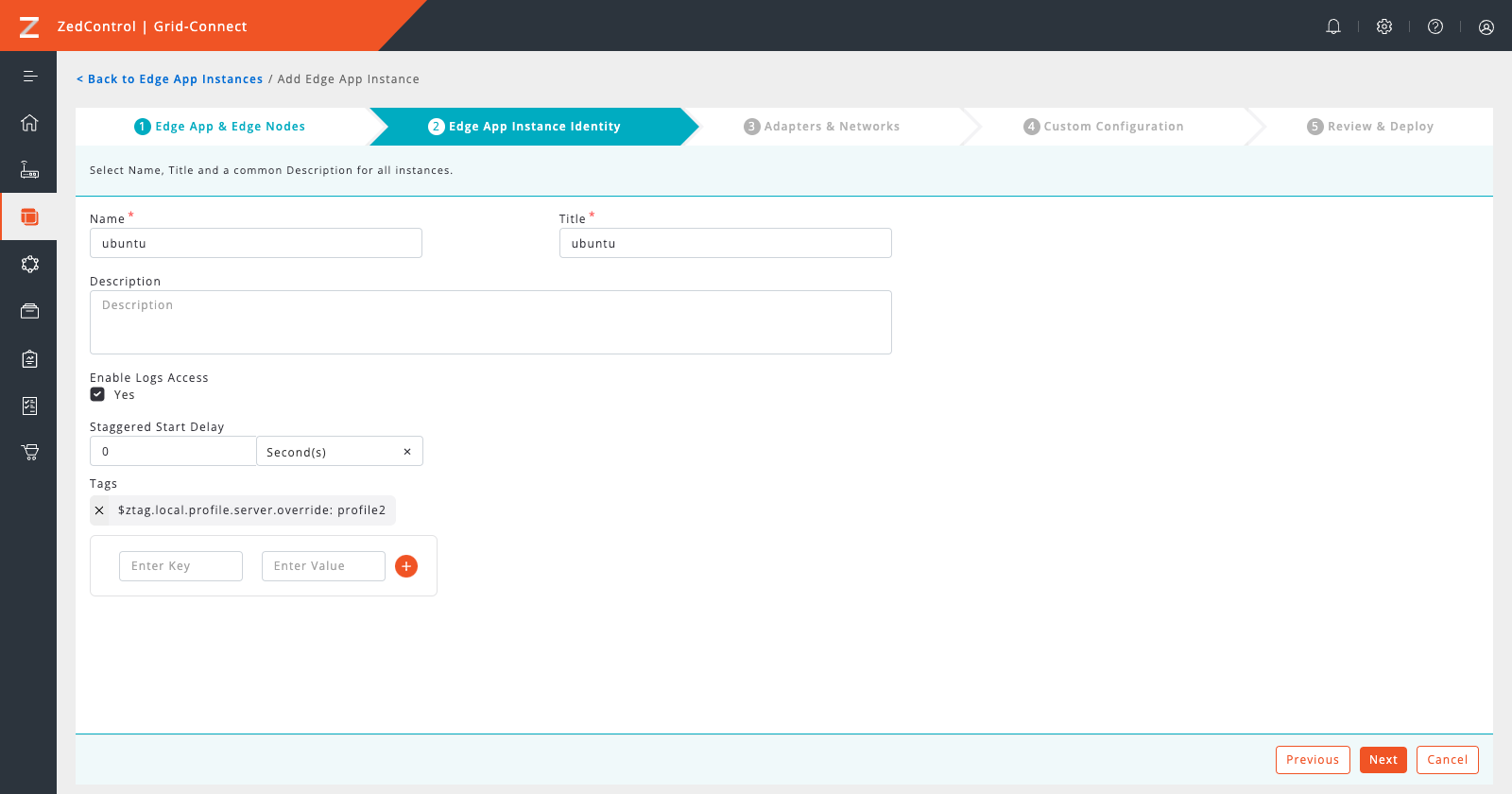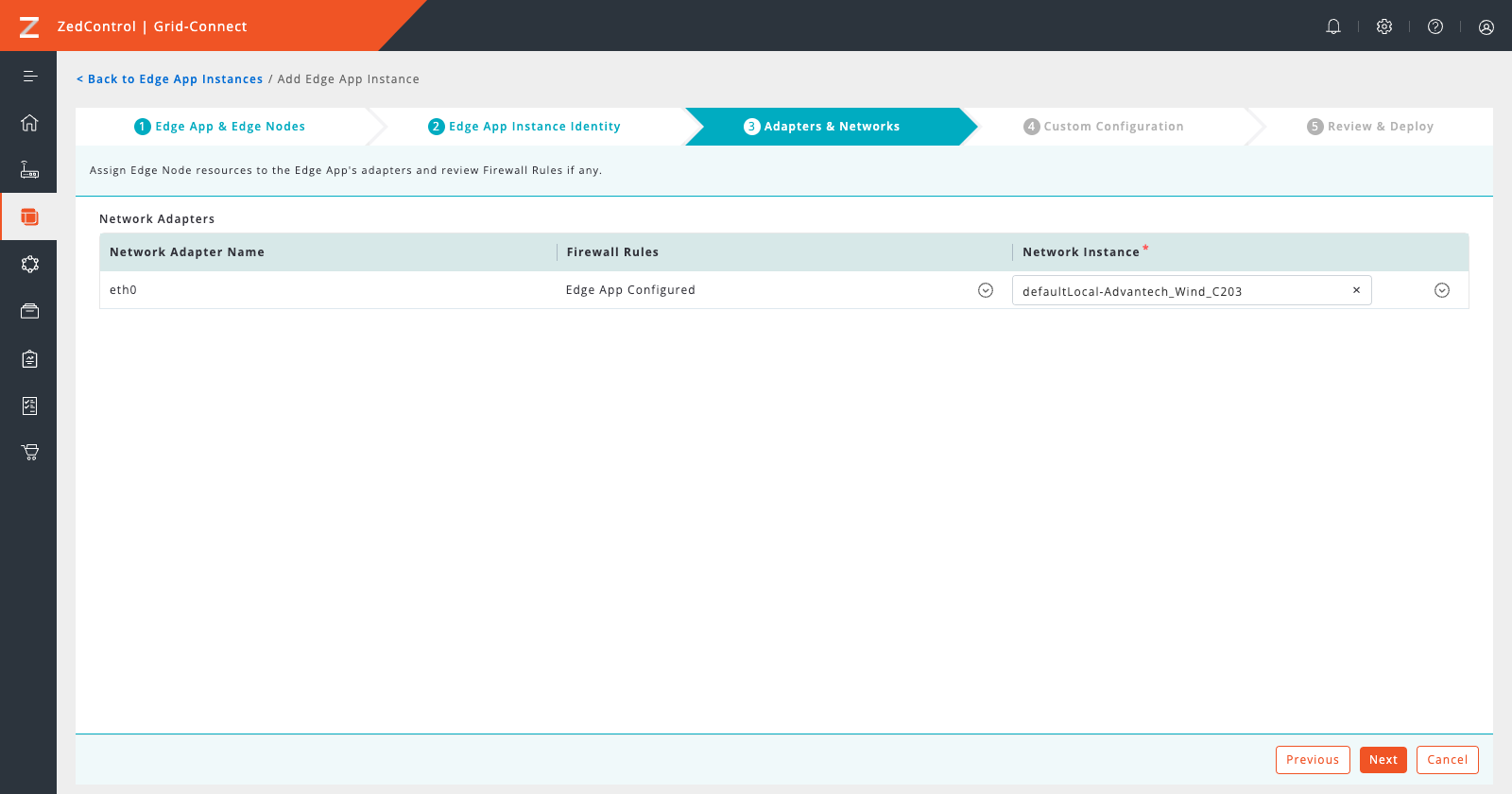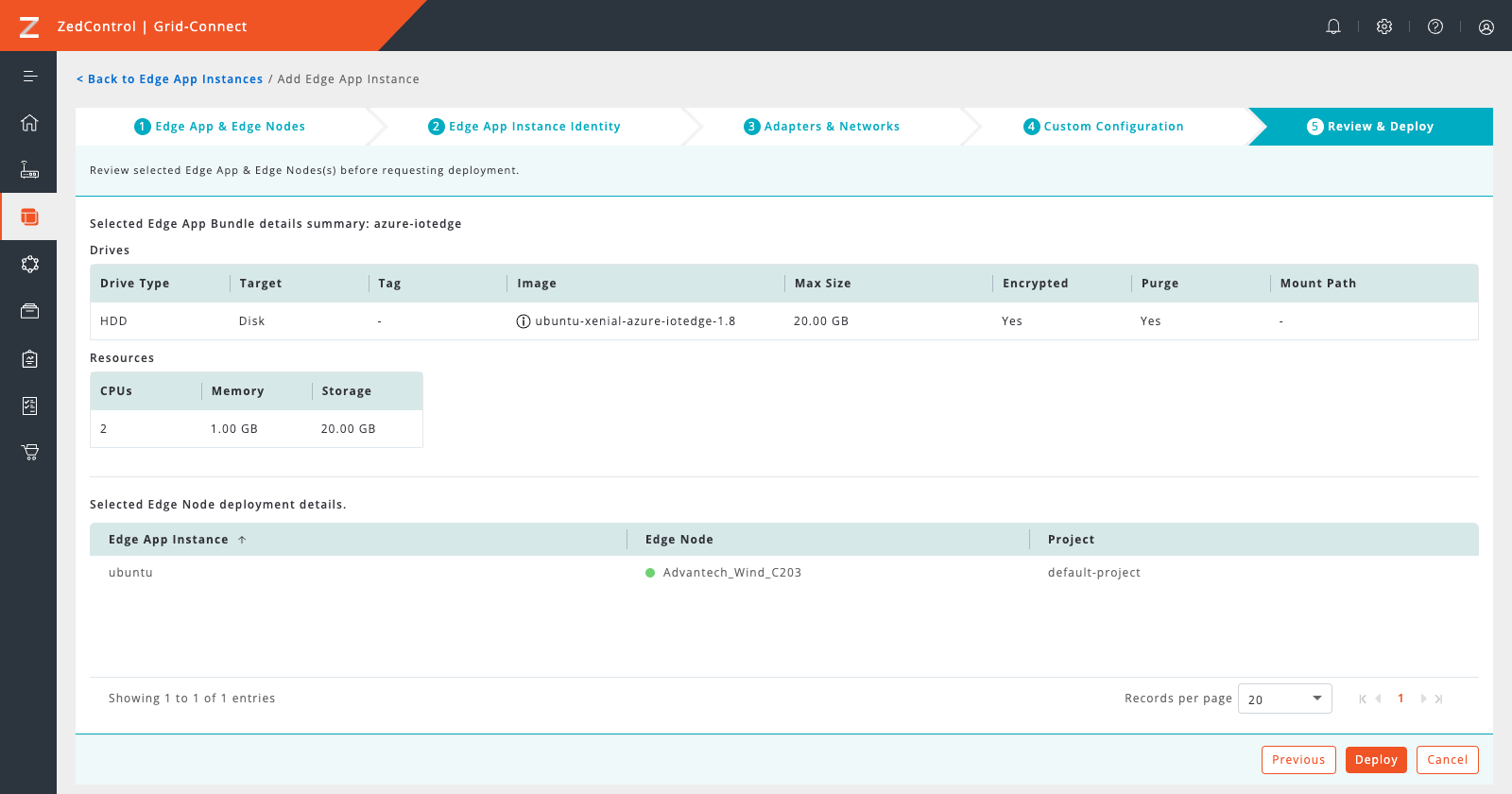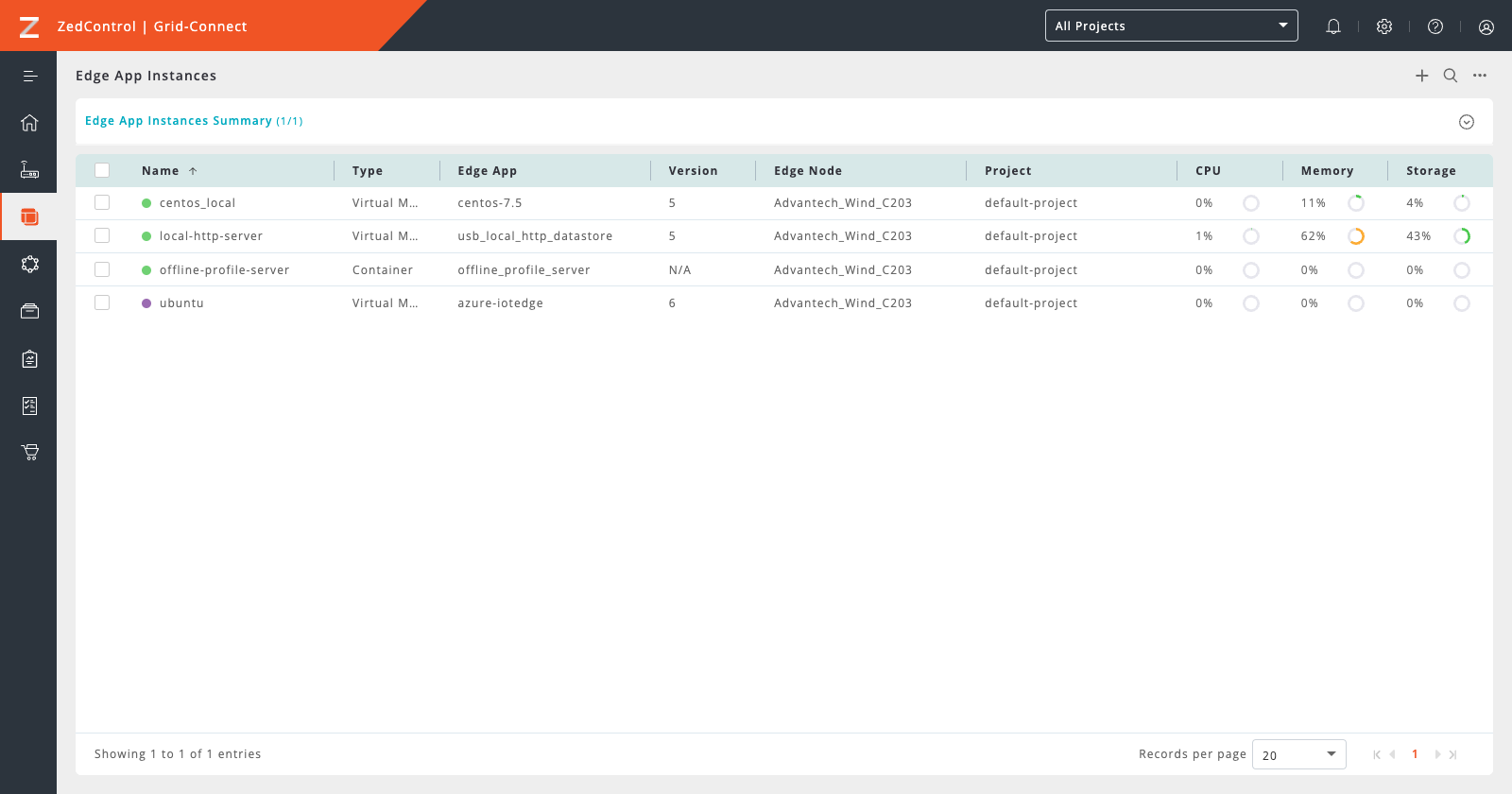 2.4 Deploy Intended Application Instances